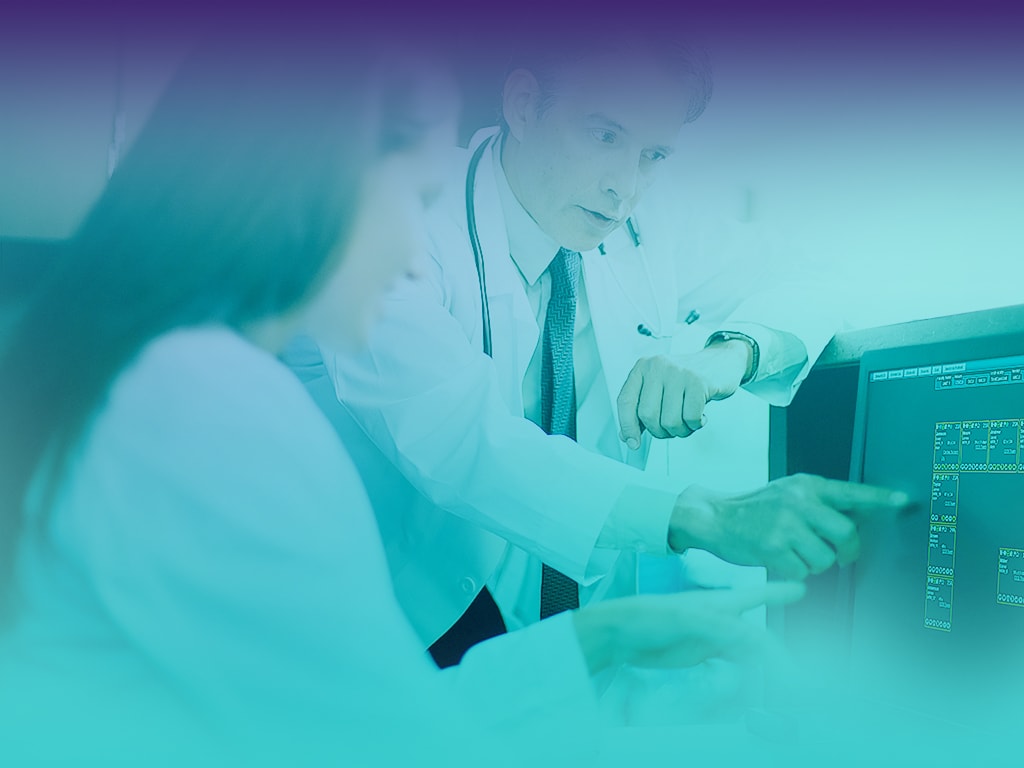 Healthcare in transition; delivering innovative bedside analytics
Reduce errors
Improve efficiency and effectiveness
Save lives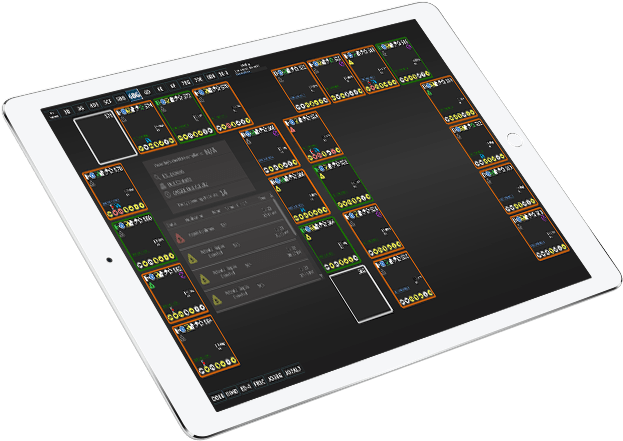 AWARE™
Critical Care
A Clinical Decision Support System that reduces information overload by filtering for relevant patient data and providing best care practices for improved patient outcome.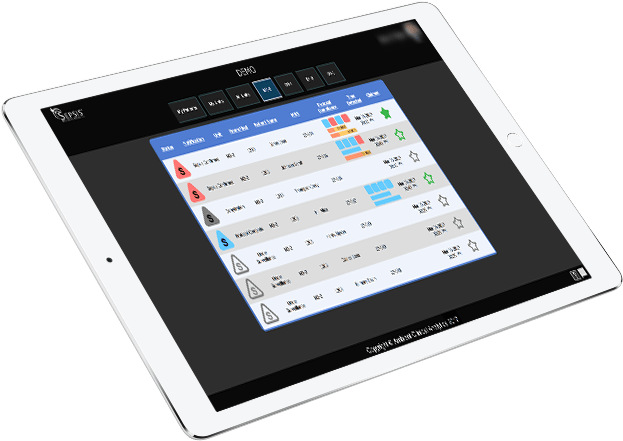 AWARE
Sepsis DART™
A clinical decision support system that uses "smart" alerts to address important clinical problems.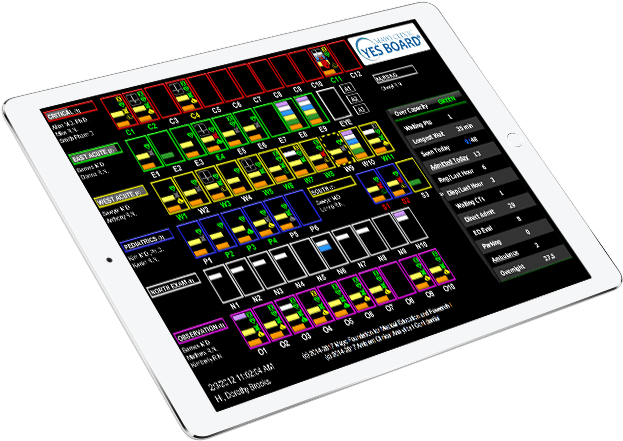 Mayo
Clinic YES Board™
A workflow optimized patient care delivery system that results in lower wait times, shorter LOS, increased patient contact time and improved patient and provider satisfaction.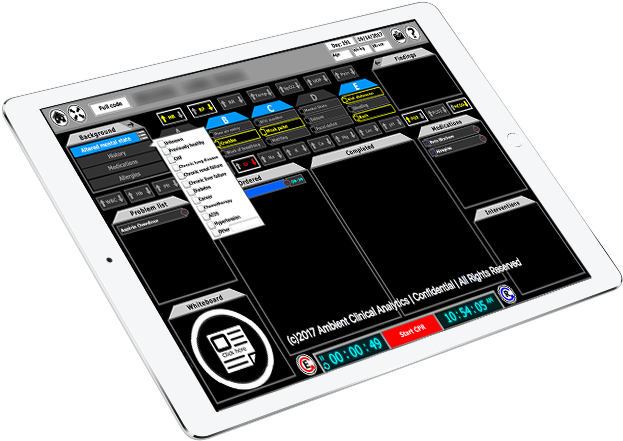 AWARE
Certain™
The first hours that a patient enters the health care system are the "Golden Hours."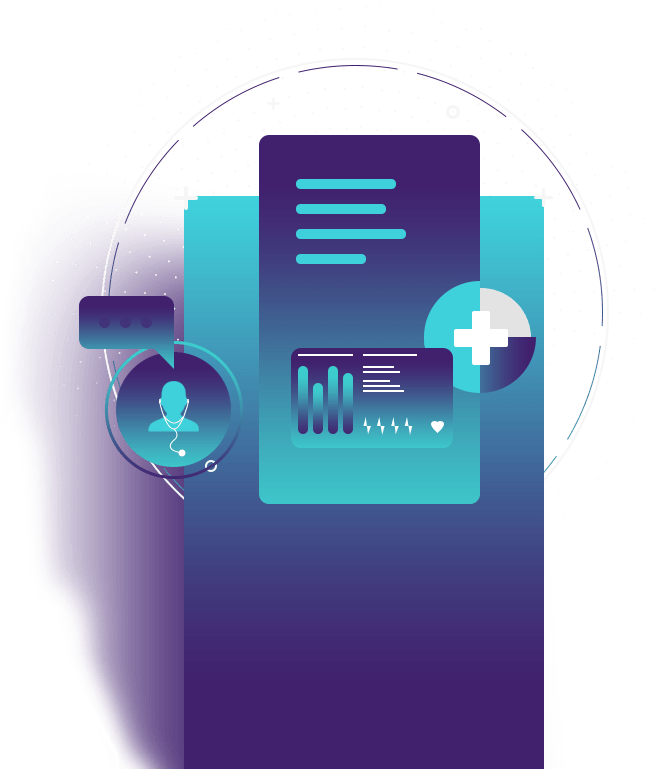 Delivering innovative bedside analytics
Ambient Clinical Analytics sells clinical decision support systems to hospitals to reduce overall health care costs and improve patient outcomes. It uses licensed Mayo Clinic technologies, which include over 1,000 rules and algorithms, to give critical care providers real-time point of care access to vital process-of-care information and analytics. Ambient clinical decision support systems address the Triple AIM to improve the patient experience, patient outcomes, and reduce overall healthcare cost. Ambient has achieved FDA Class II clearance for the patented AWARE™ software platform.read more

Clinical
Сontrol Tower™
Situational awareness - anywhere
Point of care
Central monitoring
Remote/distributed access
All of Ambient's clinical decision support systems are well suited for delivering clinically important information at the point of care. But all of our products, either individually or in combination, can be configured to view multiple locations though a single access point. And they don't need to be on the same EMR!
Examples
Health system sepsis coordinator
The Sepsis Coordinator or Quality lead for a health system may have responsibility for a number of distributed hospitals in the system. AWARE™ Sepsis DART can be configured to monitor sepsis treatment across the different units in multiple hospitals, and the coordinator can simply select which hospital and unit to view from one single pane of glass.
Remote Critical Care Monitoring
A hospital may provide remote critical care monitoring and support for a number of distributed hospitals, either within their own system or with hospitals they contract with. AWARE Critical Care can be configured to provide a view across all hospital critical care units, viewing the different hospitals and units being covered via a simple menu selection.

Lean
Quality
Ambient Clinical Analytics - Using Lean Quality and real-time analytics to improve outcomes and reduce healthcare costs through clinical decision support systems.
The Ambient Clinical Analytics team has over 2 decades of experience in implementing lean quality programs in medical technology products software and storage and semiconductor technology products.
Implementing Lean Quality Methods:
Continuous flow of work
Process variation control
Error reduction and proofing
Eliminating delays and waste.
Ambient Clinical Analytics Products are Designed
to fit a Hospital's Lean Quality - Six Sigma Programs
Proven to reduce errors and improve efficiency as demonstrated in Mayo Clinic published research.
Ambient's Clinical Decision Support Systems are based on a reasonable subscription based pricing model that will show an ROI payback within several months.